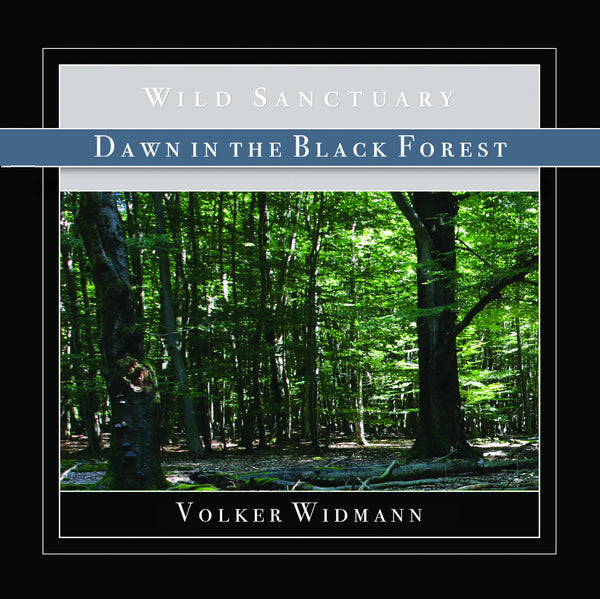 Recordist/Credit: Volker Widmann
A Biophony™ Album
Germany's ancient forests are known throughout the world for their dense foliage and vast woodland habitats.  Here, noted recordist, Volker Widmann, captures a rare morning 'portrait in sound' of that astonishing place.
The Black Forest (German: Schwarzwald) is a wooded mountain range in the state of Baden-Württemberg in southwestern Germany, bordered by Switzerland in the south and by France in the west. Many people around the world know it as the origin of Black Forest ham, Black Forest cake and cuckoo clocks.  However, it also is an area of unspoiled wild nature that offers sanctuary for many species of wildlife. 
If you know where to go*, you just might find places where the human made noise of densely populated Central Europe is absent for certain times of the day.  A rare and lovely iteration of a timeless chorus.
Notes from the Recordist:
The coordinates are N 47.8, E 8.6.
It was 5°C, no wind and partly cloudy.
The length of the recording is: 1h 12m 11s
It represents the full, uninterrupted dawn chorus.
Some aircraft noise was edited out.
The Species included in the recording are:

European Robin
(Erithacus rubecula)

Song Thrush
(Turdus philomelos)

Common Blackbird
(Turdus merula)

Common Wood Pigeon
(Columba palumbus)

Tawny Owl
(Strix aluco)

Great Spotted Woodpecker
(Dendrocopos major)

Marsh Tit
(Poecile palustris)

Chiffchaff
(Phylloscopus collybita)

Eurasian Blackcap
(Sylvia atricapilla)

Great Tit
(Parus major)

Eurasian Jay
(Garrulus glandarius)
*Shhh...This recording was made on April 12, 2009 at about 5.55 a.m. in a young beech grove 
in the extreme southeastern part of the Black Forest near the small town of Tengen.
DAWN IN THE BLACK FOREST


©  2013 Wild Sanctuary.  All rights reserved.

This is a high-quality zipped album delivered in 192 kpbs MP3 format. This can be listened to on your home computer, burned to a CD, or carry it with you on your iPod or other MP3 player.