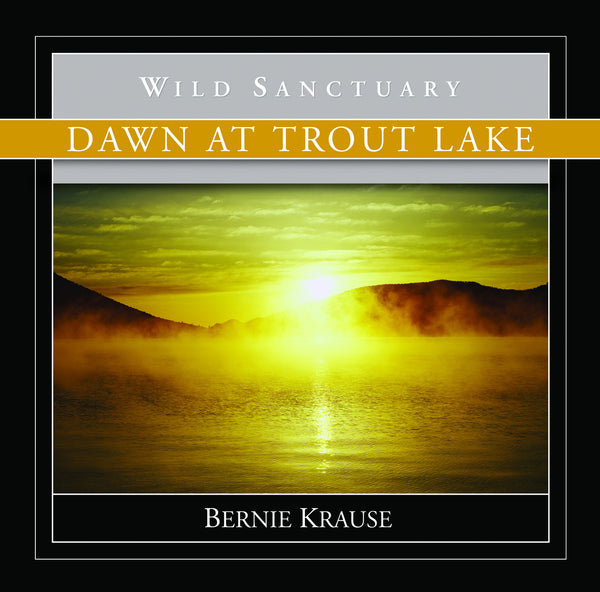 Recordist/Credit: Bernie Krause
A Biophony™ Album

Every spring morning, the few places left like Trout Lake spring to renewed life just before daybreak with a biophony of melodious rhythms and textures comparable to the best music we know of.

Birds: Mud hen, red-wing blackbirds, Canadian geese, American bittern, chipping sparrow, white-crowned sparrow, Swainson's thrushes, American robin, pine siskin, house finch, purple finch, spotted towhee, western tanager, Wilson's warbler, hermit thrush, Cassin's vireo, northern flicker, golden eagle, osprey. 
DAWN AT TROUT LAKE
©  1998 Wild Sanctuary.  All rights reserved.

This is a high-quality zipped album delivered in 192 kpbs MP3 format. This can be listened to on your home computer, burned to a CD, or carry it with you on your iPod or other MP3 player.