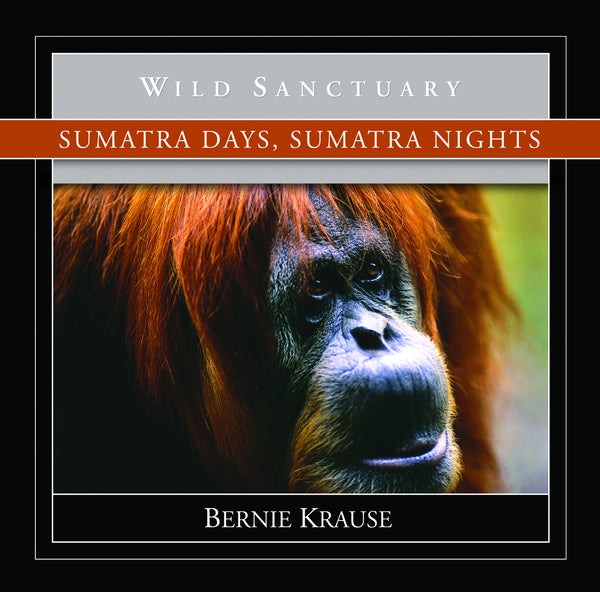 Sumatra Days, Sumatra Nights
Recordist/Credit: Bernie Krause
A Biophony™ Album

This soundscape presents a vivid impression of what magic must have been once even more brilliantly conveyed in this spot as recently as the past few decades.

Birds: Lineated barbet, black-browed barbet, rhinoceros hornbill, dove, white-rumped shama, mustached babbler, Argus pheasant, Asian paradise flycatcher, fish eagle, ferruginous babbler.

Mammals: Siamang, gibbons, orangutan, leaf monkeys, macaque, forest squirrel. Amphibians & Insects: Various species of frogs, geckos and insects.
SUMATRA DAYS/SUMATRA NIGHTS
©  2002 Wild Sanctuary.  All rights reserved.
This is a high-quality zipped album delivered in 192 kpbs MP3 format. This can be listened to on your home computer, burned to a CD, or carry it with you on your iPod or other MP3 player.