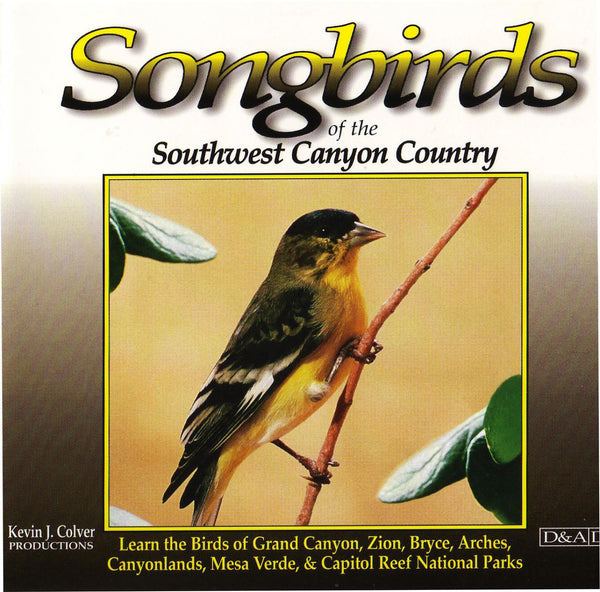 Songbirds Of The Southwest Canyon Country
Recordist/Credit: Kevin Colver

Kevin Colver, the leading bird authority and recordist in the Western United States, along with colleague Geoffrey Keller, has assembled a major anthology of Western birds. This title, from the American Southwest, begins in low desert scrub, moves to lofty alpine forests, and takes the listener from barren, arid plains to verdant canyon springs. The Southwest canyon country delights the naturist in all of us with a patchwork constellation of ecological diversity. Attune your ears to the melodies and rhythms of 66 songbird species, recorded and presented with sparkling audio clarity. Interpretive, enjoyable, and instructive, the spoken narrative will enhance your understanding of the wildlife in this spectacular region. Total play time 73:51 minutes. 
SONGBIRDS OF THE SOUTHWEST CANYON COUNTRY
©  2013 Wild Sanctuary.  All rights reserved.

This is a high-quality zipped album delivered in 192 kpbs MP3 format. This can be listened to on your home computer, burned to a CD, or carry it with you on your iPod or other MP3 player.