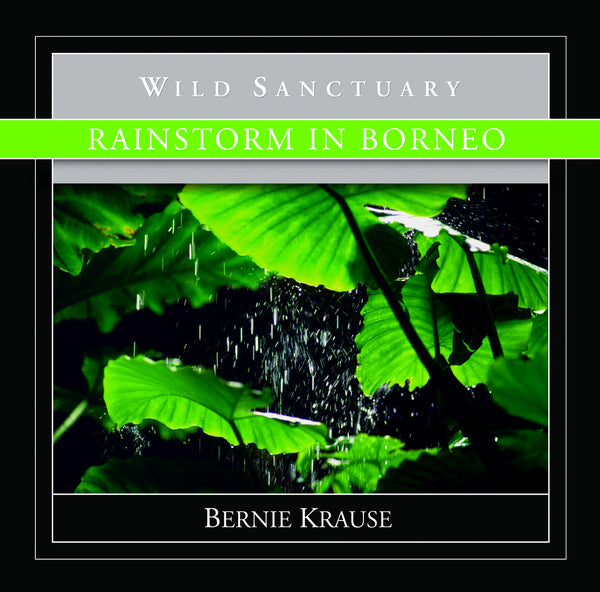 Recordist/Credit: Bernie Krause
A Biophony™ Album

Sensational claps of thunder and the rush of sudden rain provide an exciting sound sculpture of an thrilling - and comforting - storm in the exotic rain forests of Borneo!


Birds: Ashy tailorbird, brown barbet, rhinoceros hornbill, chestnut-capped laughing thrush, white-crowned forktails, Argus pheasant, Asian paradise flycatcher, ferruginous babbler, bush warbler, drongo, fairy bluebirds, leaf birds, oriental darters, rollers, parakeets, bee-eaters. Mammals: Siamang, gibbons, orangutan Amphibians & Insects: Various species of frogs, geckos and insects.
RAINSTORM IN BORNEO
©  1998 Wild Sanctuary.  All rights reserved.
This is a high-quality zipped album delivered in 192 kpbs MP3 format. This can be listened to on your home computer, burned to a CD, or carry it with you on your iPod or other MP3 player.