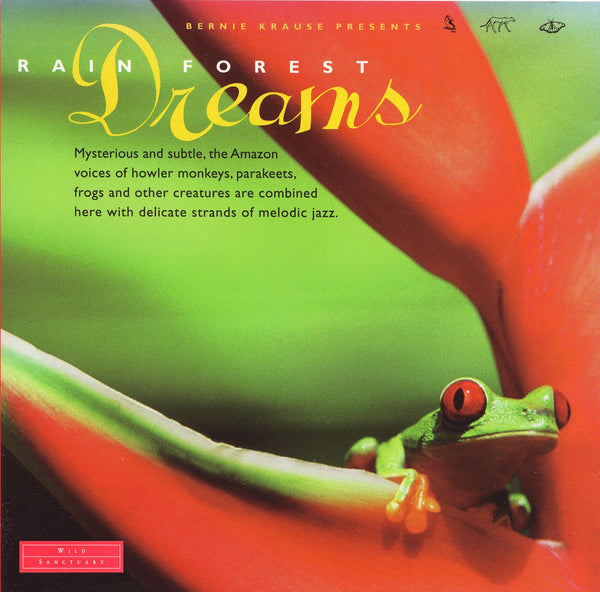 Bernie Krause & Rodney Franklin

A Biophony™ Album
Luscious and relaxing soundscapes of the Amazon Rainforest recorded by Bernie Krause, are beautifully scored here by musical artist Rodney Franklin, and other talented musicians, who worked with the Stevie Wonder and Ray Charles' performance and studio bands.  

RAIN FOREST DREAMS
©  1998 Wild Sanctuary.  All rights reserved.
This is a high-quality zipped album delivered in 192 kpbs MP3 format. This can be listened to on your home computer, burned to a CD, or carry it with you on your iPod or other MP3 player.