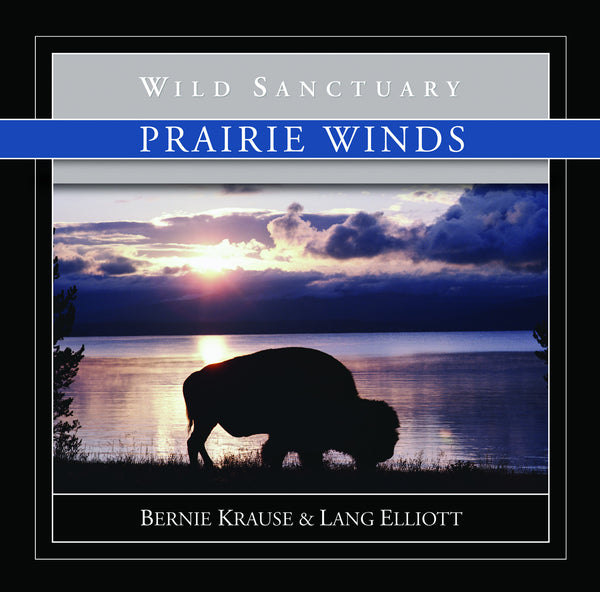 Recordist/Credit: Bernie Krause & Lang Elliott
A Biophony™ Album

A collaborative effort uniting the field recordings of Lang Elliott and Bernie Krause, this soundscape represents a biophony that expresses the dynamic and drama of a vast North Region stretching from middle America well into Canada.

Birds: Common crow, eastern kingbird, prairie chicken, red-tailed hawk, eastern Meadowlark, grasshopper sparrow, mourning dove.

Mammals: Bison, coyotes

PRAIRIE WINDS
©  2002 Wild Sanctuary.  All rights reserved.

This is a high-quality zipped album delivered in 192 kpbs MP3 format. This can be listened to on your home computer, burned to a CD, or carry it with you on your iPod or other MP3 player.