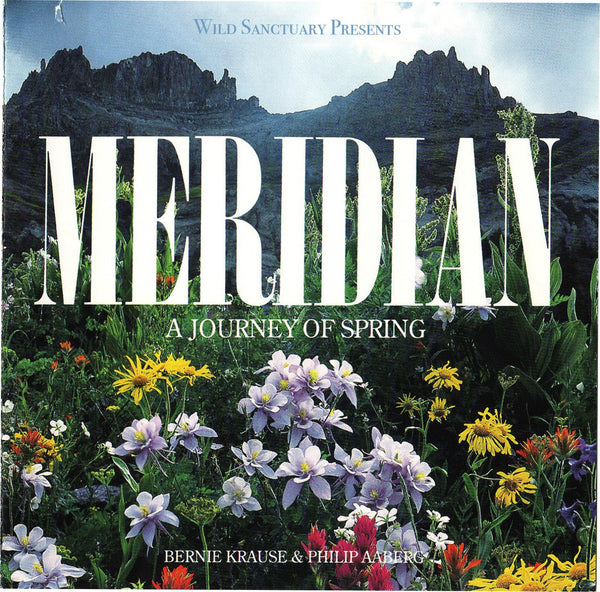 Meridian: A Journey of Spring
Bernie Krause & Phil Aaberg
A Biophony™ Album
Meridian is a powerfully moving impression of a springtime journey along the 111th Meridian, the great circle of Earth that begins near Nogales, Arizona, passes through the sacred land of many Native Americans, the desert canyons and mesas of central Arizona, the Buttes overlooking Monument Valley, The Escalante of Southern Utah, the western slopes of the Tetons, the Gallatin National Forest and ends north of the Sweetgrass Hills in Montana. Natural environmental sounds recorded along the way are interwoven with an evocative synthesized score by Phil Aaberg and sacred music of Navajo Flautist John Rainer, Jr. 
MERIDIAN: A Journey of Spring
©  1990 Wild Sanctuary.  All rights reserved.

This is a high-quality zipped album delivered in 192 kpbs MP3 format. This can be listened to on your home computer, burned to a CD, or carry it with you on your iPod or other MP3 player.