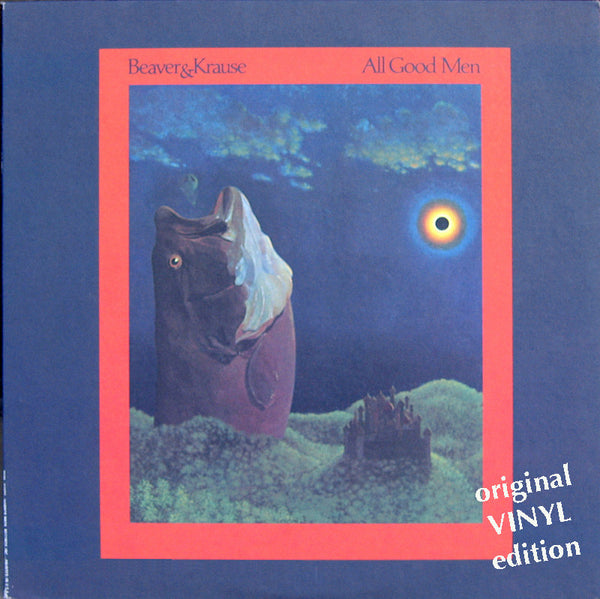 This product is unavailable
Vinyl LP Album - Mint Condition - Vintage Collectable 
by Bernie Krause & Paul Beaver (Warner Bros., 1974)
Time travel! - This rare, sealed, LP album by Beaver & Krause includes the innovative cut 'Legend Days Are Over' with Nez Perce elder, Elizabeth Wilson. Noted pop arranger Jimmie Haskell and vocalists Cris Williamson and Adrienne Anderson were also included in the sessions to create these eclectic offerings of early electronica.  Blues, ragtime, jazz samba, pop, and synth fans alike will appreciate this now historical and collectable album from the musically pioneering Moog  years of the early 70s.
    

A Real Slow Drag - Written by Scott Joplin


    

Legend Days Are Over


    

Loves of Col. Evol


    

Sweet William


    

Bluebird Canyon Stomp


    

Looking Back Now


    

Prelude - Written by J.S. Bach 


    

Child of the Morning Sun


    

Between the Sun and the Rain


    

All Good Men


    

Waltz Me Around Again Willie / Real Slow Drag

ALL GOOD MEN

©  1974 Warner Bros. Records. All rights reserved. 

Note: This vintage, collectable LP vinyl album can be autographed by Bernie Krause on the outside shrink wrap or inside cover (wrap removed) upon request.* 
This item requires a 'Ship To' address within the check out process.  *If you'd like it signed, please send separate e-mail, after purchase, to info@WildSanctuary.com stating your purchase number and inscription preference(s). If it is to be sent directly as a gift, please also include compete 'ship to' information.